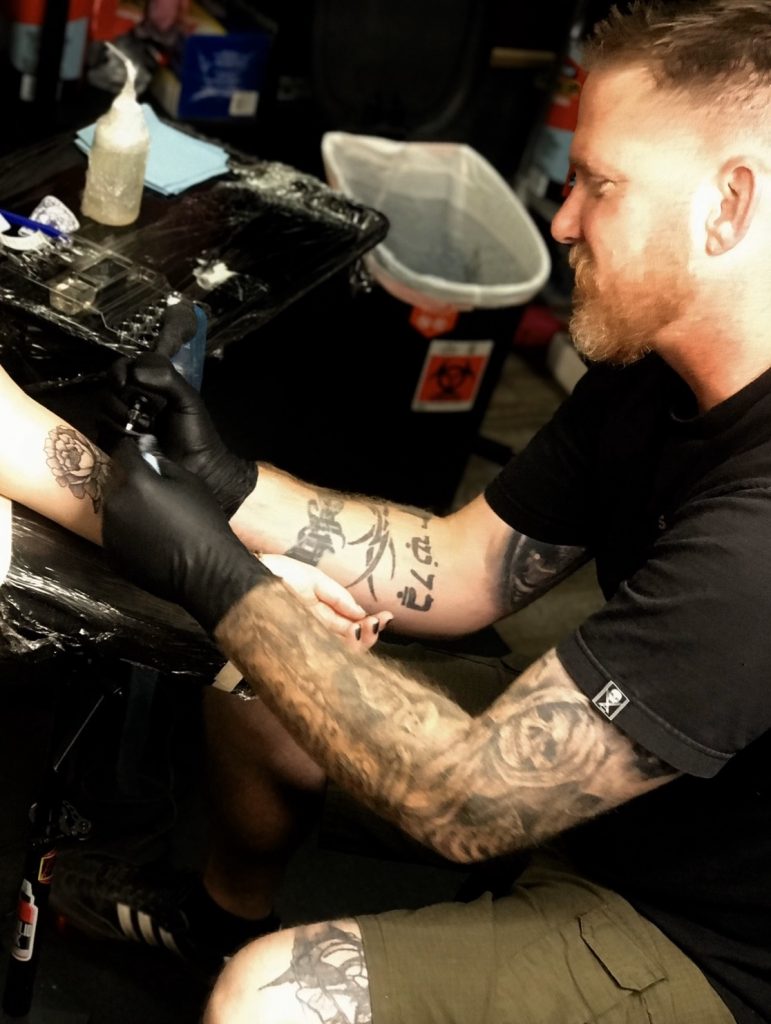 I am Aaron Slachter, proud father to two beautiful daughters and husband to my awesome wife Kelly. My family has been constantly supportive of me through all my careers and passions and I wouldn't be where I am today without their support.
Tucson born and raised I know the culture and people of Arizona very well. I have always enjoyed art, from getting in trouble in school as a young kid always doodling, to art classes in college. My love for art in general has naturally brought me to the tattoo industry. My curiosity for tattooing developed when Amigo Tattoo took me on as an apprentice over 20 years ago. I spent some years away from the field due to my career as a Fire Fighter/Paramedic and responsibilities as a Captain with Rio Rico Fire District. After retiring from the fire service, I was able to focus all my attention on tattooing and art in general. I have spent years building my brand as a tattoo artist and can proudly call Trinity Art Collective my new home. My passion for tattooing and drive to learn and grow in this industry makes me a strong and capable artist, willing to work hard and I'm always up for a new challenge.
Finally, I am always appreciative of my clients. I have been very fortunate to have had such amazing opportunities, incredible support and the driving passion for art shaped me in to the tattoo artist I am today.
Email: aaron@tac520.com
Facebook: aaronslachtertattoo
Instagram: @aaron_slachter
Personal Site: https://www.tattoosbyaaron.com/