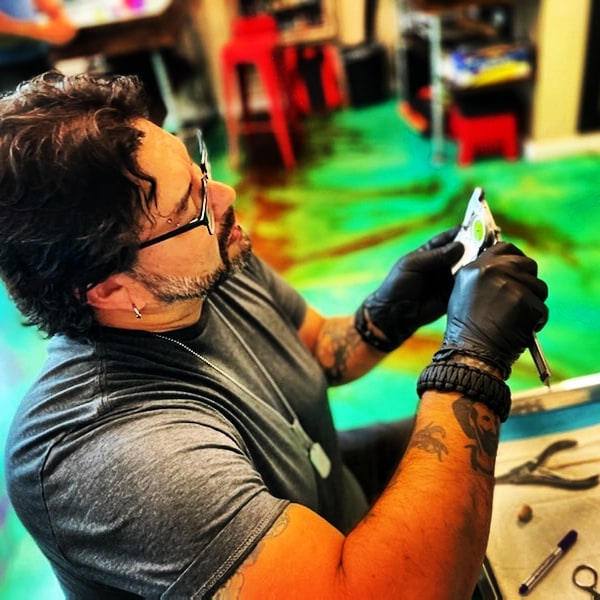 Born and raised in Tucson, I have been fascinated by the freedom, expression and especially the impression of art. As I got older, I saw tattoos and piercings as another form of art. When I was 14, I pierced my ears, nose and nipple myself. Later I pierced my cousins ear. Of course it was nothing like how we pierce today (I used ice and a sewing needle and thread.)
When my buddy and I were in high school (Tony 4 Fingers).  We talked about how we would open a shop. Him doing the tattoos and me piercing. Granted it's 28 years later. But, better late than never!!! Did I mention I was the very first person Tony ever tattooed!!
I've been getting pierced all my life. Recently, I began to study and practice piercing in a more current and professional manner. Now, I'm ready to take my love of art and piercing to the next level.
Looking forward to what this chapter holds…
Email: ray@tac520.com
Instagram: morbid_angel_body_piercing